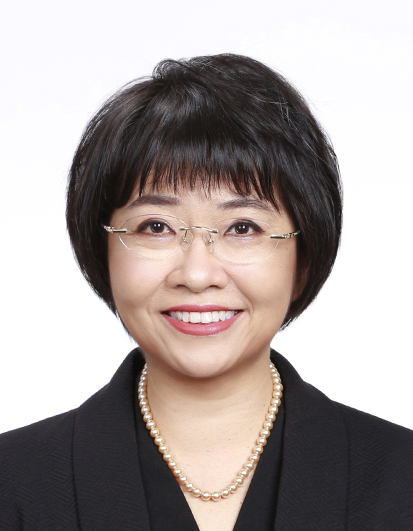 Expertise & Experience
Constance practises Intellectual Property (IP) law and has particular expertise in the following fields:
    Copyright,
    Trade Mark,
    Registered Design,
    Patents,
    Trade Secrets,
    Confidential Information,
     Franchise,
     Personal Data Protection,
      Internet Law (Social Media), and
      E-commerce.
Her work includes IP strategies, IP litigation, IP prosecution, IP licensing, IP management and IP intelligence for almost every type of IP right across various industries, ranging from education to water to manufacturing to e-commerce, in Singapore and globally.
On IP strategies, she analyses existing IP assets and future IP needs, develops a set of measures for effective creation, development, and deployment of IPs aligned with business strategies. She supports companies on international business entities IP transfer via patent license, trademark license and franchise agreements, leading to non-monetary and/or monetary benefits as a licensor. She also reviews and negotiates on Agreements from the Singapore Government's technology research agencies for the secondment of A*STAR research scientists, for the licensing technologies from A*STAR and Research Collaborations with the universities and SGInnovate. 
Constance has previously served on the Panel for IP Legal Clinic with IPOS for two terms and is currently empanelled on GoBusiness IPGrow a dedicated online platform cum Panel of IP service providers, jointly set up by the Ministry of Trade and Industry, IPOS, the Ministry of Law and the Ministry of Finance. 
Prior to joining Goh Phai Cheng LLC, she served as Legal Counsel and Assistant Registrar at the Registry of Patents of IPOS, where she, amongst other things, reviewed Singapore Patents legislation and represented Singapore at World Intellectual Property Organisation (WIPO) Conferences. 
Education & Qualifications
Constance has a LLM (Copyright law, Information Technology law, Internet law) from Queen Mary University of London, and a LLB (Honours) from the University of London, United Kingdom. Prior to her law education, she obtained a double major degree in Mathematics and English from the National University of Singapore.
Constance is qualified as an Advocate and Solicitor, Singapore in 1997, a Barrister-at-law, England and Wales in 1996 and a Solicitor, England and Wales in 2000. Constance is also a member of the new professional association Institute of Singapore Trade Mark Agents. 
Speech & Seminar
At the IPOS International (previously known as the IP Academy), Constance has trained IPOS officers and has spoken as an invited panellist for the Graduate Certificate in Intellectual Property Programme.
At the Singapore Institute of Legal Education (previously known as the Board of Legal Education), she teaches  the Intellectual Property elective course to students seeking admission to the Singapore Bar (previously known as the Practice Law Course). 
Aligned with Singapore Government's Continuing Education & Training Masterplan, Constance is the first practising lawyer who successfully completed full  accreditation of Advanced Certificate in Training and Assessment (ACTA) by the Singapore Workforce Development Agency (WDA). She is the first trainer to be engaged by the Singapore Academy of Law to deliver a SkillsFuture Singapore and Workforce Singapore (SSG) (previously known as the Workforce Development Agency) Workforce Skills Qualifications (WSQ) programme Fundamentals of the Personal Data Protection Act.
Volunteer 
At the IPOS Society, she volunteers as part of the National Screening Board of the WIPO's Inventor Assistance Programme, Singapore Chapter. 
At the Singapore Management University (SMU), she role-plays as Guest Judge at practice sessions to coach the SMU School of Law for the Annual Oxford International Intellectual Property Law Moot Competition. 
Publications
She is also a published writer, her articles have been published in The IPKat, in the Singapore Law Gazette, the official publication of the Law Society of Singapore:
– How Singapore Is Fast-Tracking FinTech Patent Applications (and making more "Crazy Rich Asians"?)
– Singapore's "FinTech Fast Track" Initiative is doing swimmingly well, thank you
– Singapore Patents Law tackles Public Health Issues and Also Paves the Way for Competition;
– The Legal Environment of Franchising in Singapore and a Comparative Overview of Franchise Laws in Some Other Countries Part 1;
– The Legal Environment of Franchising in Singapore and a Comparative Overview of Franchise Laws in Some Other Countries Part 2.
Read her other publications at her LinkedIn.
Clients' Reviews
Click here to find out why her clients are pleased with her service.
Email: [email protected]
Last Updated: 11 June 2023