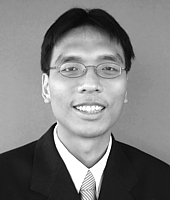 Christopher Goh practises law in these areas: litigation, arbitration and mediation in dispute resolution.
He has litigated disputes covering general, intellectual property, commercial, company, shareholders' disputes, minority shareholder's oppression, joint ventures, construction, building, property, employment, misrepresentation, fraud, franchise, trusts, probate, matrimonial and criminal law.
He graduated from Queen Mary University of London in 1995. He is qualified as an Advocate & Solicitor, Singapore in 1997, a Barrister-at-law, England and Wales in 1996, an Attorney-at-Law, New York State, USA and a Solicitor, England and Wales in 2000.
As a testament to his IT expertise and the respect he commands in the legal tech community, Christopher was empanelled at the Law Society of Singapore's Future Lawyering Conference 2017 for the event "The Road to Artificial Intelligence (AI) Starts with Automating the Small Stuff" .
MAJOR TRANSACTIONS
Medical Negligence
Acted in a claim against a medical lab and its medical director for failing to detect cancer in skin sample such that the medical negligence caused loss of full life expectancy. 
Breach of Contract 
Christopher provided legal advice in a London arbitration brought by a Finnish re-insurer against insurers over the delivery, installation and payment of three paper pulp boilers in Indonesia. This case involved one of the largest paper producers in the world.
Christopher also advised on issues involving anticipatory breaches of contract, calls on guarantees and insolvency.
Misrepresentation
Involved in a Singapore shipyard's claim for about US$6.7 million against joint venture partners for misrepresentation and breach of contract relating to the reactivation of an oil field in Myanmar.
Shareholders' Dispute, Directors' Duties
Advised a Singapore investor against fellow German shareholders in a New Zealand company dispute involving directors duties, shareholders' loans, retention of title of shares and insolvency under German and New Zealand laws.
Minority Shareholder's Oppression Actions
Involved in a minority shareholder's oppression action brought by a minority shareholder leading to the winding-up of a family-owned Singapore company and subsidiaries with assets estimated at S$100 million.
Joint Ventures
Involved in a claim by a Singapore investor against a British Virgin Islands joint venture partner over the purchase of a London hotel leading to investigations involving commercial fraud in several jurisdictions.
Employment
Involved in the defence of a large claim against a Singapore company by a former employee for constructive dismissal and a counter-claim on misrepresentation.
Confidential Information
Advised in the defence of a subsidiary of a Singapore public-listed company, which was the main contractor for a unique vehicle entry system into Singapore contract worth S$12 million awarded by the Land Transport Authority, in claims by their sub-contractor involving confidential information, the lifting of injunction and Anton Piller orders, variations, delays and payment.
Building
Acted for a French multinational main contractor in defence of a claim by its water-proofing specialist sub-contractor involving defective water-proofing works and a performance bond for a large condominium project in Singapore.
Construction
Advised a Chinese shipyard on time and cost implications for delay in completion, payment, performance bonds and insurance in a London arbitration against American owners relating to vessel construction contracts worth about US$170 million.
Acted in a claim by one of the biggest steelwork suppliers in Singapore in an International Chamber of Commerce (ICC) arbitration against their Korean multinational main contractor over the construction of a Mass Rapid Transit (MRT) Train Depot.
Acted for one of the world's largest steel and glass specialist German multinational contractors in a claim against their French sub-contractor in a dispute involving defective windows and curtain walls for a large condominium project in Singapore.
Involved in the defence of a Singapore public-listed company in litigation and the lifting of an injunction order brought by a local authority in the Philippines over the building and operation of a power station.
Insolvency
Acted for a Singapore construction company against a German multinational scaffolding contractor's claim for variations and additional payment over the construction of the North-East Mass Rapid Transit line. Also advised on the company's scheme of arrangement.
Criminal
Involved in the successful defence and acquittal at first instance of two leading property investors in a high profile criminal prosecution involving multiple charges of corruption, cheating and criminal breach of trust of the sum of S$2 million.
Other Matters
Involved in advising court-appointed receivers, an international accounting practice, to enforce a worldwide Mareva Injunction in an American multinational investment bank's highly publicised claim against a former consultant for US$15 million.
Involved in a group of Thai companies obtaining an interim injunction against a syndicate of banks during the Asian financial crisis in 1997.
Last Updated: 11 June 2023